LinuxTag-Lounge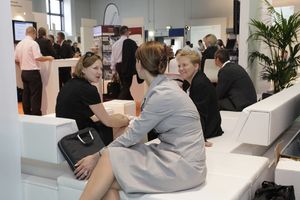 In the LinuxTag-Lounge (hall 7.2a), visitors, exhibitors, speakers and workshop participants come together to discuss current topics from the area of Open Source or to compare notes at the LinuxTag about recently heard and experienced.
Interesting presentations and lectures round up the program of the Bloggerlounge. More about this follows.
LPI-Presentations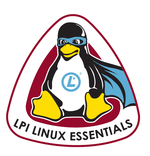 New: In the LinuxTag-Lounge (hall 7.2a) the LPI is going to present itself under the header "LPI Classrooms" from the 23. until 25. May. In this process the main topic, from 11:00 – 11:30 a.m., is "Linux and Open Source from the beginning".
More information about the new Linux Essentials "Beta"-tests and the annual certification of the LPI can be found here.
Come by and see for youself.
LAW IN THE CLOUD COMPUTING & IN SOCIAL NETWORKS
Two informative lectures on legal aspects in the IT-world of the lawyers Fabian Laucken and Dr. Kay Wagner invite on the 24. May, in the framework of the exhibitor DAV-IT, to the interesting abidance in the lounge.
Legal Aspects of Cloud Computing
The lecture from 2 p.m. – 2.30 p.m. provides a brief overview which points are to be considered from a legal perspective in the design and arrangement of Cloud Computing Services. The center of attention will be the consideration of legal relations of the participants, the contract typological classification of various services and their impact on the contract design, especially by the terms and conditions. In addition, the data protection issues will be responded to, which arise in the outsourcing of business processes in connection with the virtualization of server farms.
Social networking has wind in its back
At 2.30 p.m. Herr Dr Wagner is going to talk about the identification of the German copyright law in the social networks.
Many providers of social networks despair of the German copyright law, which has been proven an innovation drag-shoe or rather a warning entrapment due to its principle of specification. Now, the operators of social networks obtain unexpected support from Karlsruhe. The Federal Court of Justice has circumnavigated the strictly copyrighted material to not have to prohibit the service, in a decision about Google image search in a pleasing pragmatic way. The contribution shall show the resulting design possibilities of social networks with special emphasis on shopping portals such as svpply.com or pinterest.