Our Scholarship Winners!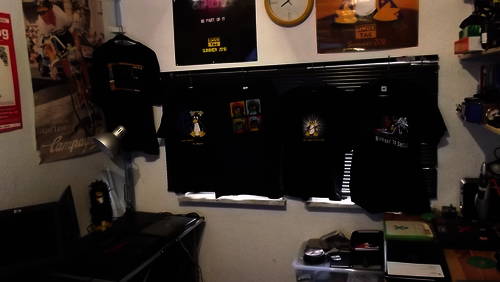 Eight people applied for the very first LinuxTag Scholarship. Four of them were elegible. They received their award notice on April 28th - so at least something at this year's LinuxTag happened on time. ;)
LinuxTag Scholarship holders 2014 get a "Full Conference Ticket", valid for three days, including catering. Moreover, each scholarship holder gets a special assignment at LinuxTag or its partner event, droidcon. These assignments go beyond the usual sorts of things our volunteers help us out with, but rather a chance to learn more from the event, such as conducting an interview. After LinuxTag, the scholarship holders will report on their assignment on the LinuxTag website (and of course where ever else the creator wishes - the scholarship holder retains all rights to the work).
Scholarship Holders 2014
Here are some brief portraits of our scholarship holders based on their application. Let's hear it for:
Stephan, student from Münster (North Rhine - Westphalia, Germany)
Alex, another student from Münster
Michael, IT division manager from Krefeld (North Rhine - Westphalia, Germany)
Jan, student from Hanover (Lower Saxony, Germany)
Apply for LinuxTag Scholarship [ended]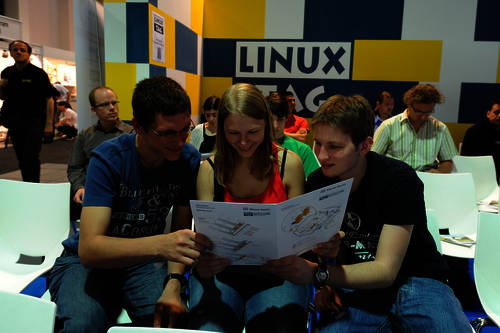 Beginning this year, LinuxTag e.V. is offering a limited number of LinuxTag Scholarships. Eligible recipients of this scholarship gain Full Conference Ticket access to LinuxTag & droicon 2014, including catering.
Deadline: Extended until Monday, April 21, 2014
Welcome to apply are:
Individuals, who are not yet very familiar with Linux and the free & open source ecosystem;
Students (all fields of study), who are or who are not familiar with Linux and the free & open source ecosystem and who cannot afford to buy a ticket;
Users, who like to dive into the Linux and free & open source ecosystem a little deeper and who cannot afford to buy a ticket;
Developers, masters of disaster, artists and writers, who are volunteer members of a free project and who cannot afford to buy a ticket:
LinuxTag e.V. will grant scholarships based on the effort she/he spent on the application (!).
Scholarships will be announced on Monday, April 28th.
Note: LinuxTag Scholarship provides you with full conference access. Unfortunately we cannot offer travel stipends (although we hope to do this in the future), so you have to cover your travel and accommodation costs yourself.
Please be aware: A free ticket comes with heavy costs for us. So if there is someone who can cover these costs, for example yourself or your employer, please refrain from applying for the LinuxTag Scholarship. Instead, thank you for buying a ticket, thus making LinuxTag possible in the first place.
Application process:
1. Describe in detail how you got introduced to, how you currently use, or how you support free & open source software (each if applicable). You can do this choosing words, pictures, pantomime (=> video), comics, whatever. Just pick your favorite medium.
2. Write an application letter about your motivation for visiting LinuxTag, including a short bio.
3. Send your application to tickets at linuxtag dot org. (Be so kind to choose some webservice to exchange files bigger than 500 KByte)
4. With the scholarship, we provide not only with access to LinuxTag, but also practical experience. So, in case you are granted a scholarship, we will assign you a special task at the LinuxTag event. This will be something based on your individual background, fostering your interaction with the Open Source Software ecosystem or deliberating things you usually wouldn't. Curious? Nervous? Never fear. Just apply.
5. If you take part in the Scholarship, please agree: It would help us a lot to market LinuxTag, if our scholarship holders became some kind of testimonial. This means that we'd like to feature your application on the LinuxTag website. If you feel totally uncomfortable, for example with publishing your name or some parts of your story, please state explicitely in your motivation letter, what part of your application is restricted for us to use it as described.
Send your application to tickets@linuxtag.org till April 21, 2014. Feedback will be sent by April 28, 2014.