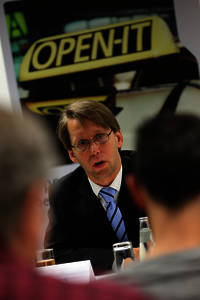 Members of the press should send a message with a copy of the press card via email to presse@linuxtag.org.
LinuxTag offers pictures for free download. Be sure to please always make mention of the originator in the following format: Surname, Name/LinuxTag. We kindly request a copy of the publication, which may be sent to the Staffed Office of LinuxTag e. V.
Our photos are available through Flickr.