open valley berlin - Open-IT "Made in Berlin"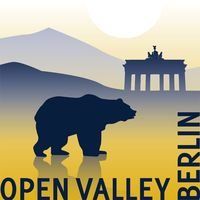 The Vision
"Through a comprehensive IT strategy management, demand-effective procurement, settlement efforts and the promotion of IT start-up culture we are emerging Berlin to the Silicon Valley of Europe." (Extract from the Coalition Agreement of 16. November 2011 between the SPD and CDU as for the information and communication industry in Berlin.)
The First Step
The LinuxTag 2012 takes the policy at its word and gives the vision a face: "open valley berlin". The concept is for the open IT from Berlin/Brandenburg created and stands for more openness, more interoperability, cooperation and collaboration.
Participation allowed
The pillars of the concept build a) the community level and b) the track on Wednesday, 23. May 2012, in the midst of the fair in hall 7.2b on the big open source arena. The call for papers starts on 2. March 2012 and ends on 30. March 2012. Interested people please get in touch with Mr. Jan Bartholomae by calling him +49 (0)30 3038 2015 or by writing an email to bartholomae@messe-berlin.de.
The new business format is to give the regional ICT industry a stronger voice and anchor the clusters in the political and economic scene in Berlin even stronger.
open valley berlin – more openness. More interoperability. More collaboration.